start your very own program 10 journey now!
Program 10 is a 10 week body & Mind transformation package
Created by transformation specialist Pete Styring.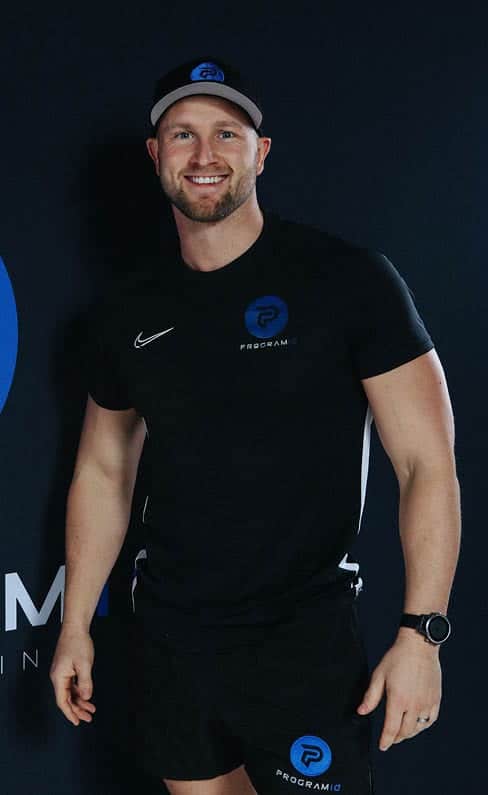 Hi, I'm Pete, and over the past 10 years in the fitness industry I have delivered well over 10,000 PT sessions. During the last 3 of those years we've improved the lives of over 3000 online clients with Program 10. 
My sole goal with Program 10 is to help improve all areas of YOUR life! Yes, getting you in the best shape possible, but also improving how you feel, your confidence, your mental health and giving you a focus and direction. 
During the course I'll be providing you with life changing knowledge around health, fitness, nutrition and mindset. You'll receive ALL the tools with bespoke 1-1 coaching & accountability to make it almost impossible for you to fail! 
My passion for helping people achieve their goals is what I'm all about. Adopting the online route has allowed me to improve more peoples lives than initially I ever thought i could!
Over the 10 weeks I will give you my everything so if you're ready to take action with your goals, then I'm ready to get you there!
The tools provided along with the daily motivation and quality 1-1 coaching makes this course second to none in the UK. We truly care about your progression and the service we offer on P10. 
Whats included with PROGRAM 10?
Personalised Nutrition Program
To fit alongside your lifestyle. We create family friendly, tasty, simple and nutritious recipes to suit your needs and your goals.
Tailored Workout Programs
We develop training programs for all levels of fitness. Whether you're a competing athlete or a couch potato. Gym or home, Every exercise is videod for you!
Daily Live Workouts
Live daily training sessions including: HIIT sessions, At home workouts, Gym based workouts, Yoga sessions, class instructor sessions and many more…
Weekly Check-ins
Accountability of weekly check ins with myself or one of my experienced coaches on P10, no robots, just quality nutritional, training and psychological advice.
Daily support from your coach
Any questions or motivation needed? no problem we are there for you every step of the way!
Daily Educational videos
During the course we hold mini webinars every day to explain and educate each and every individual on PROGRAM 10. All to give you the understanding of how to diet/train correctly for the best and most sustainable results.
Meal variety and flexibility
Each week new recipes will be given to you. This will create even more variety and keeps everything fresh from start to finish.
Members Only Facebook group
Share your journey with fellow Program 10 members, keeping motivation and morale sky high.
P10 perks
Get access to discounts by being a PROGRAM 10 client.
The 10 week course only £199
For that price you get unrivalled value for money.
LIVE Q & A sessions
Each week myself and the team will hold a live session, so you can enjoy the topics of the week and ask as many questions as you like.
Weekly competitions
Get the opportunity to win a whole host of prizes.
Results
Quality Sustainable Results!
Program 10 Transformations