Pete is the creator of Program 10. The UK's fastest growing transformation course. With experience of working with thousands of clients, both 1 to 1 and online from all over the world. Pete has worked with all spectrums when it comes to clientele ability and fitness levels. From working with GB athletes, professional touring car race drivers, professional rugby players, numerous county standard athletes, all the way to complete beginners.
BSc hons degree in physiology, biomechanics and strength and conditioning.
Top 5 in Britain physique competitor (2016)
Northern regions physique champion (2016)
In the 11 years I have worked in the fitness industry I have built a wealth of knowledge surrounding nutrition and clientele mindset. This was the main drive behind affecting clientele positively and most of all correctly when it comes to these massive areas of health and fitness.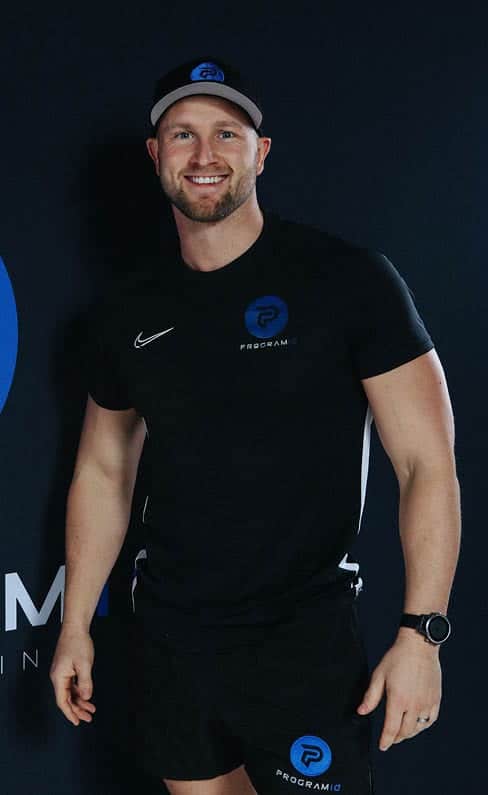 Ali is the co creator of Program 10. I am a registered midwife and a specialist in pre and post natal exercise and recovery.
I have been personal training alongside my midwifery career for over 5 years now and have experience working with hundreds of clients. I have worked with females of all fitness levels, most specifically females with children.
I design plans for all our busy mums we have on course, so they are able to factor in time for workouts. I also create easy and tasty recipes to save you time, all of which are family friendly.
I am a competitive bodybuilder and have been training myself since the age of 15. I am a regional champion, and aim to build off that. Having coached 100's of people on previous P10 courses I continue to develop knowledge to offer the best possible support and guidance.
After being in jobs that I wasn't passionate about, I decided to follow my passion and work within the fitness industry. I have been a fitness professional since 2011 and have gained valuable experience.
On my journey I have created a very strong mindset. Once your mindset changes, everything on the outside will change along with it.
My passion is to guide people towards a healthier lifestyle and mindset. Everybody is unique, with their own strengths and limitations. My method is to build confidence, and educate a beneficial lifestyle. I aim to transform your body and influence you to make more mindful decisions.
My approach to online coaching derives from a combination of academic studies and life experiences. With a BSc Hons Degree in Applied Sports Science and Post Graduate Degree in Education I have the knowledge and skill set to support you in achieving your goals. With over 10 years experience in the Fitness Industry and Sporting Sector, I have had the pleasure of working with thousands of individuals in a variety of roles.
My passions are to provide you with the tools to be successful in your own individual journeys.
Through detailed educated webinars and constant support we have the strategies to help you change your life.
Be realistic, demand the impossible…
As a new coach on Program10 I have been given the opportunity to do what I believe Personal Training is for, and that is to change lives! As someone who is nearly 40, with a been there and done it attitude to fat loss, I feel I am the perfect person to help people reach their goals.
I firmly believe that the whole journey starts in the mind. Your mind will give up way before your body does and I want to help and educate people to overcome this which will help in all aspects of life, not just fitness.
I will give Pete and the team a different aspect to fat loss. I'll show you that no food or drink is off limits and how to manage it and still achieve unreal results.
I am newly qualified, and I like to concentrate on nutrition, mindset and how to create new sustainable habits. When we get those three things right, success will follow.
Nutritionist (BSc), personal trainer, surfer and food lover! 
My approach to nutrition is holistic yet scientifically applied. 
I've been fortunate enough to work alongside some of the top sports nutritionists developing recipes for athletes. Despite this, my passion has always been to help as many people as possible, and that's why I am so happy to be working locally within P10- where I am dedicated to helping you move into a healthier and more confident version of yourself. 
I personally battled for years with insecurities, an eating disorder and emotional challenges with food… but I am out the other side, stronger, healthier and happier than I have ever been. I wish someone guided me all those years ago, and that's why I feel so passionately about helping others now- so you don't have to endure any more challenging years of feeling unhappy about the way you eat, how you look and feel. 
I know how hard it is to build confidence and get the body you want- but it IS possible… let's get you there!
My fitness journey gained direction when I approached Pete in the gym at the age of 16. My own motivations for engaging with exercise derived from my personal struggles and fluctuations with anxiety. The gym quickly became the environment in which I thrived, both physically and mentally, gaining a sense of passion and purpose along the way.
I was keen to expand my passion into my academic studies, and will complete my degree in BSc Strength and Conditioning May 2021. I pair my degree knowledge alongside my own personal experiences to provide a client-centred approach to my personal training and online coaching.
My goal is to support people in a mindset switch from a state of self-doubt to confidence through the utilisation of training and the exchange of knowledge to create a healthy sustainable lifestyle. I believe this change is something unmeasurable and can be applied across many aspects of your life helping you achieve a happier healthier person from the inside out.